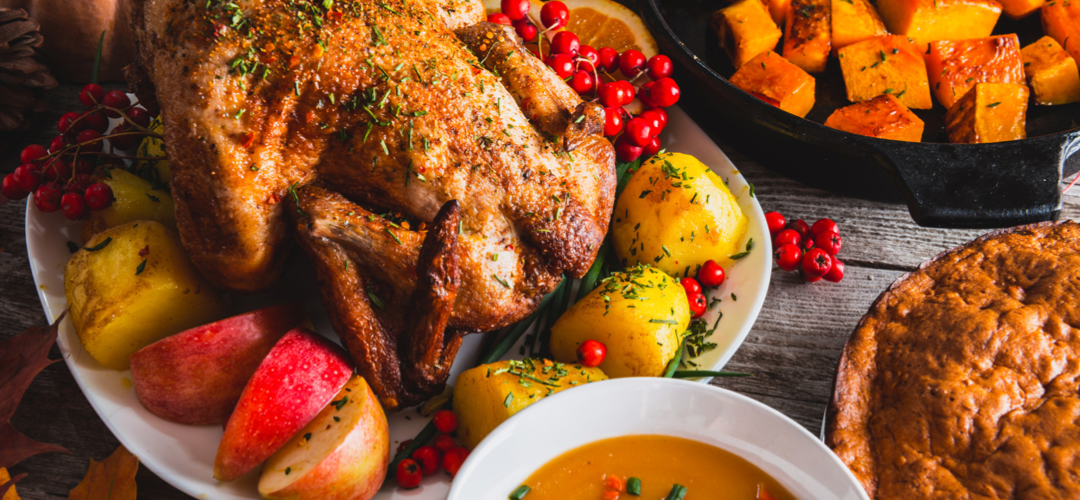 When it comes to hosting a holiday feast for family and friends, it can be fun and memorable. But before the fun and memories can begin, it takes a mindful host to organize and successfully execute every detail of the perfect gathering.
The greatest of all host knows in order to guarantee these memories, you must begin with an effective plan. It is important to begin planning early with a list of must-do's, as it is a great way to maintain your calm mindset and avoid the overwhelming feeling of spreading yourself thin. 
It's simple to create the guest list, plan the menu and ensure there is enough of everything,  but guaranteeing everyone's dietary needs are met can be challenging. Although you may have delicious signature must have dishes, its necessary to be mindful of those with special dietary needs. As a host, you never want anyone to feel unwelcome or have a negative reaction to something that they ate. Severe food allergies and/or celiac disease can be detrimental and can result in a trip to the emergency room. It would not be the fun and memorable event you planned. 
As a mindful host, there are a few ways you should effectively plan for a festive gathering:
First it's important that you are aware of the most common food allergens and dietary restrictions. The top 9 allergens are peanuts, tree nuts, dairy, eggs, soy, wheat, fish, seafood, and sesame. Although it can be hard to avoid using a few of these items, seeking out alternatives can be beneficial. Items such a butter can easily be replaced by using vegan butter or oil. If it is not possible to find alternatives, dishes containing these items should be clearly labeled.

Sharing the menu with your guests is always a great way to create an open dialogue with those with dietary needs. It's also a way to learn how you can possibly adjust the meal plan or learn additional precautions you can take.

If you prepare allergen free meals such as vegetables, prepare these first to avoid cross-tamination. Be sure to keep these meals separate from allergen containing meals, with dedicated serving ware. 

As mindful host it's a priority to do what makes each guest feel included, but sometimes it may be out of your hands. So, if a guest shares their dietary needs and expresses their comfort level, invite them to bring an item that they are comfortable having. 

If there isn't enough time to share the menu with the guests, using recipe cards to label each meal can also be helpful to those with dietary needs. 

Consider even the smallest amount of allergens can trigger an allergic reaction, they can also be hidden in prepacked seasonings and sauces, be sure to take note of the labels on the packaging. It is also imprtant to find trustworthy brands that are dedicated to addressing these dietary concerns. 
It's okay to not be able to address each dietary concern, but as long as there is room for clear communication and planning, there is room to make adjustments for accommodations. As a mindful host, you will be sure to have many wonderful memories to share, while enjoying a delicious feast with family and friends.