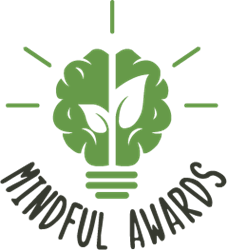 We are so excited to receive the Dried Herbs and Spices Product of the Year Mindful Award. It's an honor to be recognized for our commitment to creating the most mindful spice blend that our customers deserve.
Read on to learn more about the award:
The 2023 Mindful Awards Program, an independent recognition platform highlighting conscious companies and products that mindfully make waves in the ever-expanding world of consumer-packaged goods, today announced the winners of their 2023 awards program. This year's program attracted more than 1,825 nominations from companies all over the world. The winners have been selected based on a variety of criteria, ranging from Impact, Credibility, Health, Transparency and more.
The mission of the Mindful Awards program is to honor conscious CPG companies and products that offer transparency to consumers, pay workers fair wages, ensure sustainable business practices, use recycled or recyclable materials, and create healthier products using natural or organic ingredients. All nominations are evaluated by an independent panel of experts within the consumer-packaged goods industry.